Visit our Chapter's website at www.CentralCoastNRHS.com
Central Coast Railway Club
---
We regret to report that the proposed Los Angeles to San Diego trip on October 1st with Santa Fe 3751 will not run this year. This cancellation was necessary due to the failure to obtain the needed approvals from the host railroads and other logistical reasons.

Our intentions are to continue to work to obtain the needed approvals and operational details in an attempt to run the trip in 2017.

In the mean time, we are exploring other excursion options for October 1st, so please continue to keep this date open!

We apologize for any inconvenience this may have caused you, and we appreciate your continued support and understanding.
---
(Cancelled)
3751 LA to San Diego!
October 1, 2016
Save the date!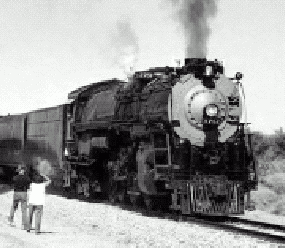 Please note: We do NOT have all the approvals needed to run this trip yet.
Official announcements and trip details will be available on this site as soon as they become available.
Tickets will be available for purchase on this site.
Private coach tickets will be available at www.traintrips.biz
If you would like to be notified via email when tickets go on sale, click here
---
CONTACT US
You can email us at info@GoldenStateRails.com or call us at 408-766-4451
---

Follow us on Facebook!
---
Check back often for up to the minute information about our trips, or to be notified of future trips, click here to complete the form.
---
This page last updated on 3/19/2016.