Visit our Chapter's website at www.CentralCoastNRHS.com

Jump to: Northern California Rail Explorer | Feather River Canyon, Inside Gateway & Shasta Explorer | Nevada Rail Spectacular

---
NORTHERN CALIFORNIA RAIL EXPLORER

OCTOBER 3-4, 2015

We invite you to join the Central Coast Railroad Club for a fun train riding and sightseeing weekend in the San Francisco Bay Area and Sacramento Valley during the fall colors of October. Northern California in the San Francisco and Sacramento regions is one of the most "Passenger Train" friendly areas of the United States. We have put together a fully escorted weekend tour that will include 11 train rides using Diesel, Steam, Electric, Cable Cars, and Rail Cars on 9 different rail lines beginning and ending in San Jose.
Itinerary:
Saturday, October 3, 2015
DP SATURDAY SAN JOSE 7:50AM
1. Amtrak Capitol train 724
AR SATURDAY SACRAMENTO 10:58AM

DP SATURDAY SACRAMENTO 11:15AM
1. Charter Motor coach or vans
AR SATURDAY NEVADA CITY (L) 12:30PM
1. Arrive at the Northern Queen Inn for a catered lunch. They have a narrow gauge railroad coach this is suspended over a creek behind the Inn.
2. Visit the "NEVADA COUNTY NARROW GAUGE RAILROAD & TRANSPORTATION MUSEUM"
DP SATURDAY NEVADA CITY 3:30PM
1. Charter Motor coach or vans
AR SATURDAY FOLSOM 4:45PM

DP SATURDAY FOLSOM 5:00PM
1. Sacramento Light Rail
AR SATURDAY SACRAMENTO AMTRAK STATION 5:59PM
1. Walk to Vagabond Motel and check in
DP SUNDAY SACRAMENTO 12:10PM
1. Morning hours to explore "OLD SACRAMENTO" and the "CALIFORNIA STATE RAILROAD MUSEUM". The museum opens at 10:00am. Also steam trains will be running on the "SACRAMENTO SOUTHERN RAILROAD" with a departure scheduled for 11:00am from the train station in old town


2. Amtrak Capitol 737
AR SUNDAY RICHMOND 1:35PM
1. Cross platform transfer to Bart

2. Catch Bart 1:55pm Arrive 19th Street Oakland 2:12pm

3. Catch Bart SF downtown train 2:19pm Arrive Powell Street SF 2:35pm

4. Catch San Francisco Muni Cable Car about 3:15pm Arrive Fisherman's Wharf 3:45pm Walk to San Francisco Muni Street car station

5. Catch Street car about 4:30pm Arrive Church Street Station about 5:20pm

6. Catch SF Muni light rail under the street at 5:50pm Arrive at end of line Cal Train 6:15pm Walk to Cal Train Depot
AR SUNDAY SAN FRANCISCO CAL TRAIN DEPOT 6:30PM

DP SUNDAY SAN FRANCISCO CAL TRAIN DEPOT (Box Dinner) 6:59PM
1. Cal Train 804
AR SUNDAY SAN JOSE 8:05PM

Prices:
(ALL PRICES ARE PER PERSON)

DOUBLE ROOM OCCUPANCY................................$485
SINGLE ROOM SUPPLEMENT..................................$45
ONE DAY SATURDAY ONLY NO LODGING.........$250

FULL TWO DAY TOUR INCLUDES:
*TWO MEALS
*11 TRAIN RIDES
*BUS TRANSFERS
*FULLY ESCORTED
*ONE NIGHT LODGING
*CALIFORNIA STATE RAILROAD MUSEUM
*NEVADA COUNTY NARROW GAUGE RAILROAD & TRANSPORTATION MUSEUM




Purchase tickets at our ONLINE STORE

Purchase by mail at PO Box 434, Santa Clara, CA 95052-0434
(Please make checks payable to "Central Coast Railway Club")

Purchase by telephone at 408-766-4451


Contact us:

You can email us at info@GoldenStateRails.com or call us at the above phone number
---
Feather River Canyon, Inside Gateway & Shasta Explorer
TOURIST/RAILFAN/RARE MILEAGE TOUR
OCTOBER 10-11-12, 2015
TRAVELING OVER THE FORMER WESTERN PACIFIC FEATHER RIVER CANYON AND HIGHLINE

GREAT NORTHERN'S INSIDE GATEWAY AND SOUTHERN PACIFIC'S SHASTA ROUTE.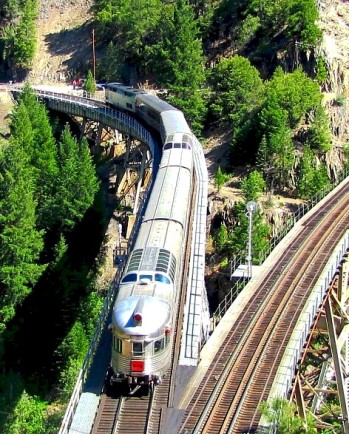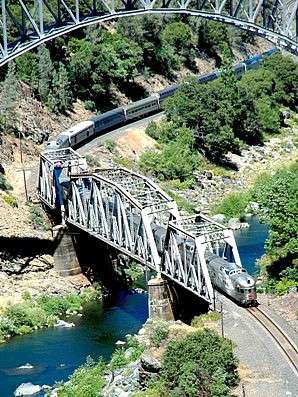 OCTOBER 10: EMERYVILE-MARTINEZ-DAVIS-SACRAMENTO-OROVILLE-WESTWOOD
OCTOBER 11: WESTWOOD-KLAMATH FALLS-CHEMULT-KLAMATH FALLS
OCTOBER 12: KLAMATH FALLS-REDDING-CHICO-SACRAMENTO-DAVIS-MARTINEZ-EMERYVILLE

For a complete trip description, including details and numerous trip options, please click here to visit Trains & Travel International's web site.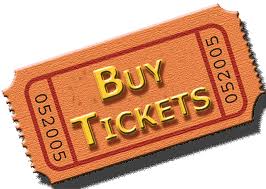 Thank you for supporting the Central Coast Railway Club.
---
Nevada Rail Spectacular
October 15-20, 2015
Trains & Travel International and the Central Coast Railroad Club invite you come travel with us on a grand 6 day fall colors tour riding a number of scenic and interesting trains in Northern California and Nevada and visiting the Western Pacific Railroad Museum in Portola and the Nevada State Railroad Museum in Carson City.
Also the opportunity to ride Amtrak's California Zephyr eastbound over Donner Pass and westbound between Salt Lake City and Emeryville onboard the historic original California Zephyr streamlined sleeper and vista dome cars.
This tour will feature steam charter photo trains on the Virginia & Truckee Railroad and the Nevada Northern Railroad.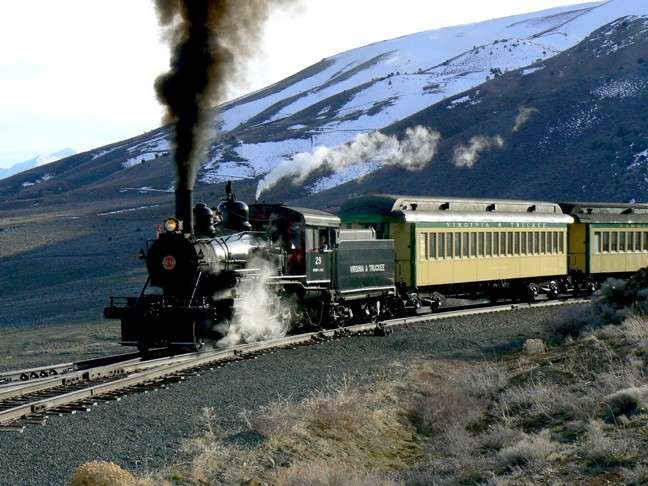 Itinerary:
DAY 1 THURSDAY OCTOBER 15: Depart Emeryville onboard Amtrak's California Zephyr to Truckee, transfer to a chartered motorcoach to the Portola area and upper Feather River Canyon. Visit Chris Skow's G scale garden model railroad and his extensive railroad museum and green house. Dinner provided by a Mexican food caterer, with a grand buffet all you can eat dinner with unlimited margarita's on his deck overlooking the Mohawk Valley in Blairsden. After dinner transfer to local lodging in the Portola area.

DAY 2 FRIDAY OCTOBER 16: Visit the Western Pacific Railroad Museum in Portola. Mid-day we board our charter motor coach and head back south to Truckee and on to Tahoe City where we will make a stop for lunch. Continue around the south and east shores of Lake Tahoe then on to Carson City, where we visit the Nevada State Railroad Museum. After our museum visit hotel check-in in Carson City

DAY 3 SATURDAY OCTOBER 17: Visit the Virginia & Truckee Railroad. East Gate Station just a few miles east of Carson City. We board our charter steam train and back down into the Carson River Canyon for a number of photo run-bys. We return to the East Gate Station at 9:30AM so the steam locomotive can be serviced prior to the 10:00AM public departure for Virginia City. We will stay right onboard and ride this train on up the hill to Virginia City making a number of photo run-bys on the steep grades in the Comstock. Upon arrival in Virginia City you will have plenty of time to explore the downtown area and get some lunch and visit the V&T workshops. We then board our motor coach to Reno in order to board the eastbound California Zephyr to Elko.

DAY 4 SUNDAY OCTOBER 18: Depart Elko on our charter motorcoach to East Ely, Nevada. Upon our arrival we will visit the Nevada Northern Railroad workshops before boarding our charter steam train to make photo run-bys up to Keystone.

DAY 5 MONDAY OCTOBER 19: Nevada Northern Depot. We will have both steam locomotives fired up and in operation. A number of photo run-bys will be run in the morning sun with both steam locomotives and different train consists in the East Ely yard. We then depart East Ely onboard our charter bus to Wendover, Nevada. This will be our dinner stop before continuing on east to Salt Lake City, Utah. Here we will board Amtrak's California Zephyr for the journey back to the Bay Area.

DAY 6 TUESDAY OCTOBER 20: Departing Reno the Zephyr starts the climb into the Sierra Nevada Mountains soon crossing into California and over Donner Pass. Arrival back in Emeryville is scheduled for 4:10PM.
For additional details, including trip options and prices, please visit Trains and Travel International's website.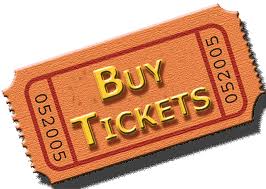 BUY TICKETS
---
CONTACT US
You can email us at info@GoldenStateRails.com or call us at the above phone number
---

Follow us on Facebook!
---
Check back often for up to the minute information about this trip, or to be notified of future trips, click here to complete the form.
---
This page last updated on 2/14/2015.